A worldwide excellence with a family soul.
Building the most beautiful, innovative, technological and reliable yachts, being able to provide assistance everytime and everywhere in the world, requires great passion and shared values, like in a large family. Every new decision or path taken by the Group is inspired by our passion for the sea, by inspiring innovation based on a solid tradition of excellence and by the commitment to pursue new solutions today for an ever more conscious and sustainable future of yachting. This is the inspiration with which the Vitelli family has always guided the Azimut|Benetti Group. An entrepreneurial culture guided by the family values and based on the enhancement of internal talents, on which has built its own stability, necessary to seize and anticipate future opportunities.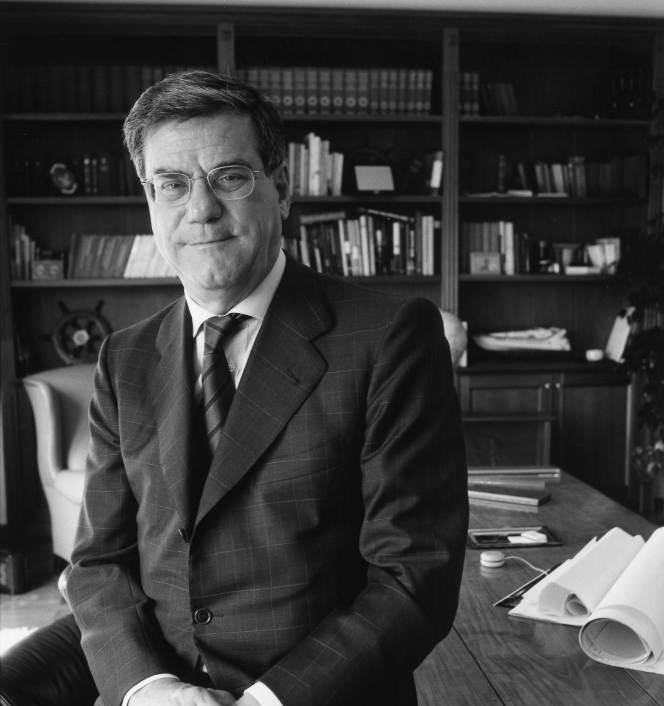 Paolo Vitelli
Nato a Torino nel 1947 da una famiglia di imprenditori, a soli ventun anni fonda Azimut per realizzare il suo sogno: intraprendere un'attività in proprio che gli consenta di occuparsi professionalmente della sua grande passione per le barche e il navigare.
Dopo la laurea in Economia e Commercio, a 22 anni, diventa importatore per l'Italia di imbarcazioni prodotte da alcuni fra i più prestigiosi cantieri del Nord Europa. Questa esperienza gli fa intuire che il futuro della nautica sta nella produzione in serie volta a costruire imbarcazioni affidabili e sicure con il gusto e lo stile italiani. Inizia così una produzione a marchio proprio.
A metà degli anni Settanta, Azimut vara una serie di imbarcazioni che riscuotono un grande successo. Negli anni a seguire, Vitelli amplia la gamma di modelli che vanno dagli 8-10 metri a imbarcazioni più grandi, fino all'iconico Azimut Failaka 105' (30,8 metri), venduto anche alla famiglia Onassis, e da il via all'esportazioni nel Nord America, nel Sud Est Asiatico e nel Medio Oriente. Negli anni Ottanta, Vitelli acquisisce i Cantieri Benetti, marchio viareggino ricco di una storia ultracentenaria, e dà vita al Gruppo Azimut|Benetti.
Gli anni Novanta segnano un periodo di espansione ininterrotta e continuativa, ogni anno la totalità dei proventi vengono investiti nello sviluppo dell'azienda stessa. La guida appassionata e illuminata di Paolo Vitelli, già a metà del decennio, permette al Gruppo di raggiungere un fatturato di 100 miliardi di lire, che nel 2003 toccherà i 403 milioni di euro. Oltre all'espansione sui mercati internazionali, Vitelli intuisce che è l'innovazione nel prodotto a conferire all'azienda una forte connotazione di affidabilità e prestigio. Così, punta a realizzare barche caratterizzate da un preciso stile, eleganza e dalla forte innovazione, introducendo layout degli interni e nel design che saranno, in seguito, imitate in tutto il mondo nautico. Scelta che, nel 2000, porta il Gruppo Azimut|Benetti a conquistare il titolo di primo produttore al mondo di megayacht, un primato che mantiene ininterrottamente da 23 anni.
Negli anni Duemila, forte della solidità finanziaria acquisita, Vitelli amplia i siti produttivi, acquista nuovi cantieri e rafforza la rete dei centri di assistenza tecnica per i clienti e realizza alcuni porti turistici come la Marina di Varazze, la Marina di Mosca, la Marina di Valletta a Malta e la Marina di Livorno. Durante questo periodo, Vitelli si conferma imprenditore visionario continuando ad investire, primo nel mondo nautico, nell'innovazione tecnologica in un'ottica di eco-sostenibilità, volta a conseguire una sempre maggiore riduzione delle emissioni ed efficienza propulsiva, con carene sempre più performanti, propulsioni sempre meno inquinanti e l'uso di nuovi materiali quali la fibra di carbonio per alleggerire il manufatto.
Negli ultimi due anni, Vitelli ha approfittato di un mercato favorevole per consolidare il Gruppo, sia rafforzando il management sia dedicandosi a completare la successione dell'azienda alla figlia Giovanna.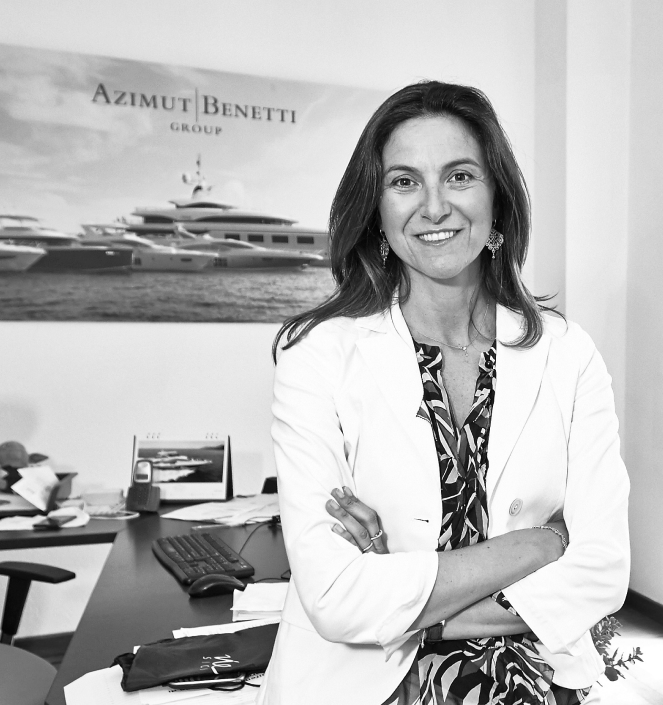 Giovanna Vitelli
Since 2000, Giovanna Vitelli has been a member of the Board of Directors of Azimut|Benetti SpA. From 2004, she has intensified his active participation in the family business with a focus on corporate strategy and product development, reaching the position of Deputy -Executive Chairman with direction on new model development and Group R&D.
It is her contribution the opening towards external designers and the drive towards innovative propulsive solutions, managing to combine, with a concrete approach, "what is possible now", with a strong ambition for the future of sustainable yachting. Since March 2023 she is Chair of the Group.
The passion for yachting and the will to work actively to promote a positive development of this industry in Italy and Europe, lead her to take part in the Board of Directors of Marina di Varazze S.r.l., a company dedicated to the construction and management of the tourist port of Varazze and of Lusben Varazze Srl, a company dedicated to the refit&repair of yachts. Giovanna Vitelli also sits in the executive committee of Boot Messe Düsseldorf, which manages the organization of the Messe Düsseldorf International Boat Show and is Vice President of Sybass, the international association of large megayacht manufacturers.
She is dedicated to the promotion of Made in Italy around the world, not only as Chair of Azimut|Benetti, whose yachts are an epitome of elegance and style typically associated with the excellence of our Country, but also as Vice President of the Foundation Altagamma, which brings together the companies of the high Italian cultural and creative industry, ambassadors of Italian style in the world.
She is a member of the Board of Directors of Breithorn Srl, a company dedicated to the management of the Grand Hotel des Alpes in Chamonix, the Hotellerie de Mascognaz and the Hotel Breithorn in Champoluc (Aosta). Member of the Board of Directors of Buzzi Unicem Spa, an Italian multinational company specialized in the production of cement and concrete.
Since 2018 Giovanna Vitelli has been Honorary Consul of Norway for Piedmont.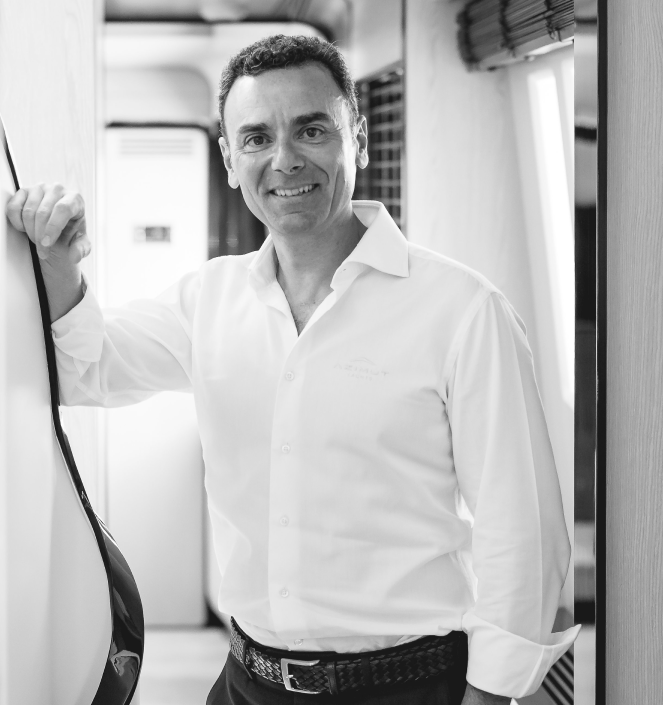 Marco Valle
Marco Valle boasts over 25 years of experience in the Azimut|Benetti Group and is the example of talent enhancement that the company has always pursued.
In 1996 he took his first steps within the sales division of Azimut Yachts. He immediately embarked on a path of professional growth that led him to hold increasingly important positions, up to that of Global Sales Director of Azimut Yachts until 31 August 2016. From 1 September 2017 Marco Valle is the new Chief Executive Officer of Azimut Yachts and takes responsibility for the economic and managerial results of the business line.
From 1 September 2020 Marco Valle is the new Chief Executive Officer of the Group.